The Middle / Early College Experience Documented
---
Vol. 17 | No. 2  | Spring 2011

---
Consortium Matters

Early Colleges have demonstrated gains for their target population in college preparedness.  Two Early College intermediaries, Middle College National Consortium (MCNC) and Woodrow Wilson National Fellowship Foundation (WW) suggest that dual enrollment can be used to provide more students with college readiness.  MCNC and WW practitioners have developed dual enrollment strategies and practices that can be used in districts for students traditionally not found in higher education.

---
Be Yourself…And Leave Completely Changed!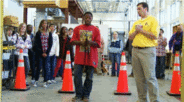 Edgecombe Early College High School (EECHS) is more a state of mind than a place on a map.  It is a high school that replaces bricks, glass, and mortar with character, and support.  It is a school where students become part of an educational family that provides the support students need to set their live in the right direction.  Students develop the courage to accept the responsibilities of challenging academic work.  EECHS students.
---
Academic Proficiency Prior to High School: ECHS Graduating Students
During the 2007-2008 school year, there were 5,610 high school students enrolled in 17 MCNC Early College schools nationwide.  Among the 12th graders or graduating students, close to 80% of this student cohort had enrolled in college courses…Over the past several years, NCREST has analyzed transcript data to describe students' participation and performance in college courses..Grade 8 state assessment test data were recently collected and analyzed.
---
18th Annual Summer Professional Development Institute 2011
July 7 – 10, 2011
Hyatt Regency Jersey City
New Jersey, NJ
---
Bridging the Gap Between High School and College Through Design
Designing a high school on a college campus offers a unique challenge.  The process of working with two clients versus one adds a layer of complexity, and often the synergy between two very  different organizations that share a common goal can lead to innovative design solutions.
---
Brashier Soars From Its Basement Roots
Brashier Middle College spent three years in temporary dwellings but landed in a custom designed building that made the transition worth it.
---
Restoring Our Habitat: Renewing Our Community

The Student Leadership Group and the Contra Costa MCHS student body are committed to continuing efforts to renew our community.
---
The Principal's Residency – Part Two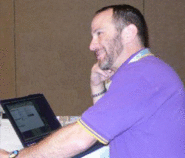 In the Fall 2010 issue of Fulfilling Promises we explored The Principal's Residency and how it encouraged growth for the entire MCNC community, particularly Principals.  This residency provided the structure for Principals to observe and experience the successes and challenges of several established Middle Colleges.
---
Cardboard Kayak Project Teaches Real World Skills

Edgecombe Early College High School students are making boats out of cardboard and learning about business models and investments in the process.
Read the published article from Edgecombe Community College News
Middle College National Consortium
27-28 Thomson Avenue, Suite 331, Long Island City, NY 11101
https://mcnc.us/wp-content/uploads/2014/08/mcnc-logo.gif
0
0
Celia Bratt
https://mcnc.us/wp-content/uploads/2014/08/mcnc-logo.gif
Celia Bratt
2011-05-26 17:20:56
2012-06-04 17:47:15
Fulfilling Promises: Spring 2011